Professional Junk Removal in Delmont, PA
Junk removal in Delmont, PA and the surrounding areas.
REQUEST A QUOTE!
When you need junk removal in Derry, PA and the surrounding areas of Southwestern PA, Junk Worx is the company for you. Junk Worx specializes in all types of debris and junk removal. We can tackle a single item pickup such as an appliance or bring our team together to clean out a full hoarder house! Construction site cleanups are not a problem. We can help! Overwhelmed with junk? Give us a call right away!
We go to great lengths to donate, recycle, or repurpose as many items as possible!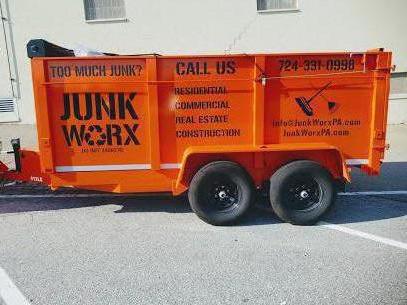 See what some of our WONDERFUL customers are saying about us!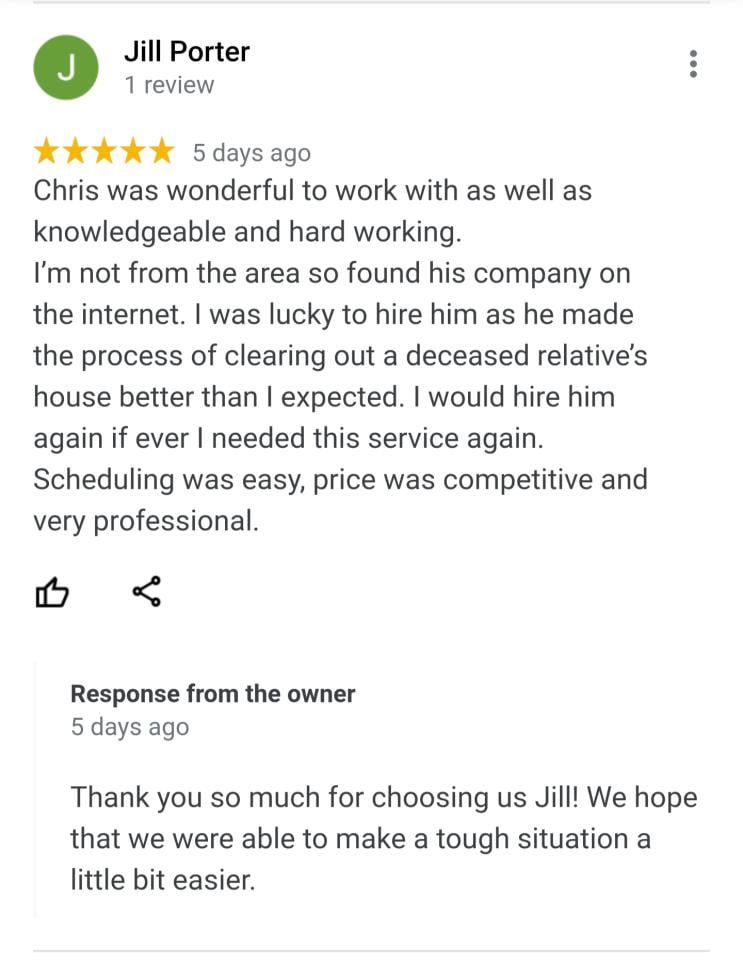 DO NOT REMOVE - ADA WIDGET
3RD PARTY CODE